'I told these guys that if it's close, I am diving across the line.'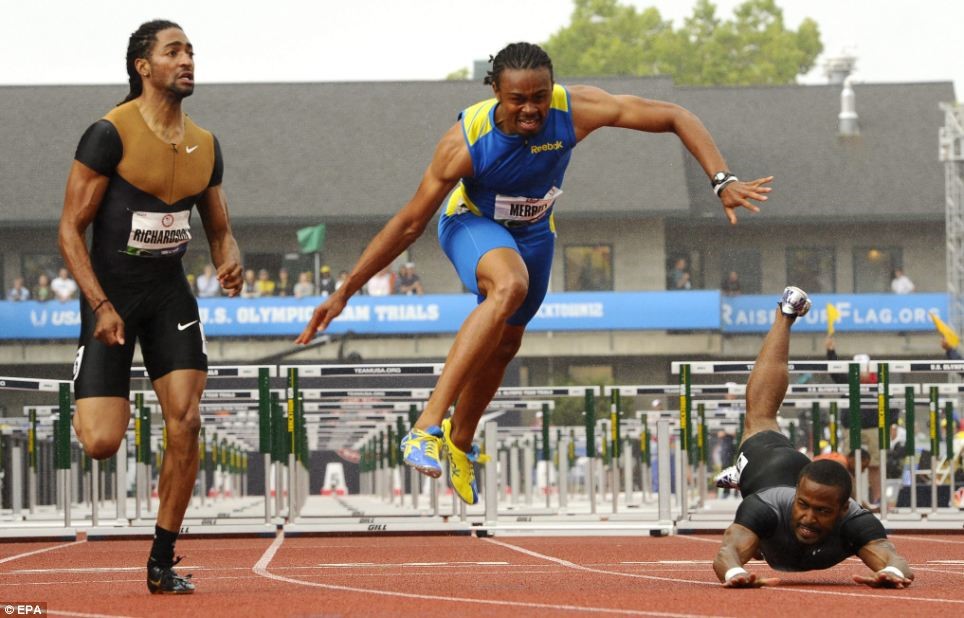 On my morning run, I thought of this picture, and the idea of lunging across the finish line. Me, at my 10:00/mi pace, throwing my 225 lbs. around…probably be more of a "no-foot lean-to-fall" combo. Wincing, thinking of the vision, then smiling knowing I didn't have to finish like that. Laughing at the thought of me (not) having to do it everyday. Wondering, "why didn't he just train harder?"
I'm relieved because I don't train nor race, but I do work. And it got me thinking, "What am I doing to keep from having to dive at the last second?" We all have our daily routines and administrative requirements: a basic rhythm of bare minimums. But tasked with a project, such as a bid, it might get a bit more complicated. You might ask yourself, "How much time do I have to devote to the estimate this week…and then the bid is due on Thursday…" Nonetheless, you have a basic process that can get you through the week and ensure some level of success on your projects along with keeping all four wheels attached.
On a project or institutional level, we develop processes and metrics to monitor and manage the process, so that a project outcome can be forecasted more accurately. Those processes can vary in complexity and documentation, but the concept is to encourage predictability.
As a business owner, I've been on the gig side of the economy for over 15 years now. Earlier though, there was very little predictability. Hence, we developed HITO and grew it to build a more stable base than what I could expect working direct for a company. Even though we can only expect so much stability in construction, the idea was to minimize the disruptions.
Short of starting your own HITO, how can you minimize the risk, the disruptions in your career? For me, it's been all about training. Learn more in hopes you can use it in the future. And, as a professional consultant, I have looked toward any and all sources available out there. But the ones that mean the most to me, are the accreditation's earned through the professional organizations. Every profession and trade have an organization they can look toward for training, further education opportunities, and accreditation/certification.
At HITO, we encourage accreditation through the AACEi, and we have a pending PSP test result. I'm due to re-certify my PSP as well. We also continue investing in software capability, investigating the latest offerings, such as SYNCHRO, detailed in the last newsletter. We are building HITO to be an industry leader.
I think back to the idea of lunging at the finish line-I'd rather lead. Before you're left lunging, investigate and support some of these organizations. Prepare yourself to lead.