Starting in 2009, I worked on industrial job-sites as a full-time construction scheduler. My passion has always been to make a difference and empower the field to make the best decisions. I pride myself in getting the best out of the best. During schedule reviews, I quickly learned that Gantt charts were often a sedative rather than a conversation starter, so I started looking for something better. I began working on a visualization to help explain the sequence of construction, some way to visualize it better Gantt charts.  Seeing construction schedules change everyday, I knew it had to tie back to the data in the schedule so it could change just as quickly. I discovered the power of Microsoft Visio and used it to develop a data driven graphic. I created a status orientated slideshow that indicated the status of certain areas, and the shapes progressed in color as they were started to finished: red to yellow to green to grey.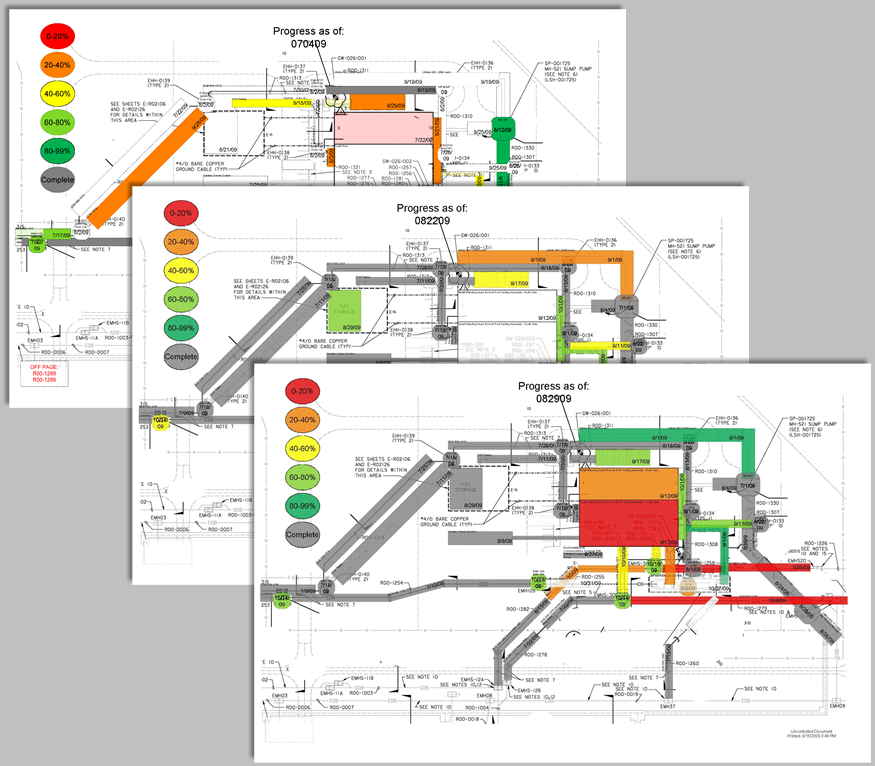 We incorporated HITO in 2011 to start to market FlipBook and our consulting services. At that point, I had been on the road four years, and was (desperately) looking for a ticket home. I hoped that as my family was getting started, I'd have the opportunity to do more work at home and less on the road.
FlipBook evolved to show shapes only when work was occurring. Since the shapes are linked to the schedule data, it helps teams SEE the plan as it is scheduled. From there, when the schedule is updated, the FlipBook is updated as well. It results in a collection of slides with each representing an interval of time, perhaps a week, with shapes appearing where and who is performing work. It answers the "who", "where", and "when" questions.
I provided the Tesoro Anacortes refinery a FlipBook for a FCC Turnaround event. The team really embraced it! The innovative Project Controller that gave me the opportunity challenged me on the "what?".
"It would be really cool if I could click on that shape, and it would tell me what was happening there."
And so the SiteWalker mission began!
SiteWalker started out as a geo-spatial application linking the schedule to a shape overlaid on a Google Map. Shapes overlaid on a map could be clicked, and it would display a list of schedule activities assigned to that area.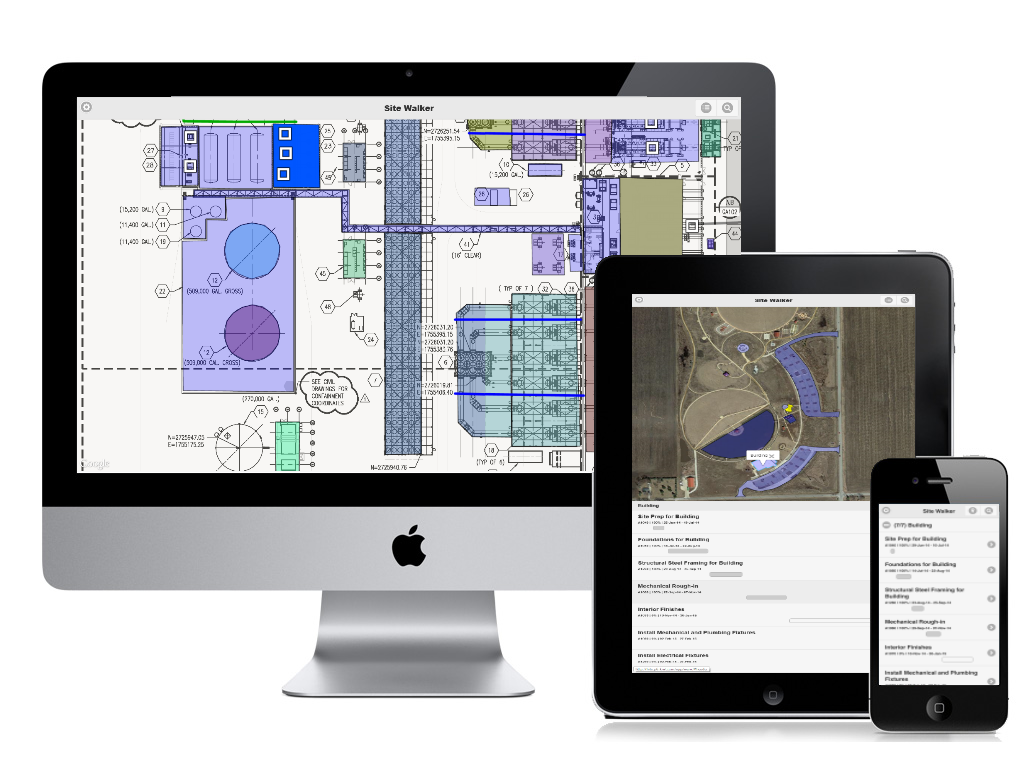 In April 2017, just as everything started to work, I caved to the developers' plea to utilize Facebook's React JavaScript library. We decided to focus first on simplifying the interface, creating the best mobile user interface for scheduling we could. It has all the details a scheduler needs on the fly, but simple so field folks get it and can update their own status.  In November 2017, we made it thru the Apple App Store and Google Play Store approval gate. In late January 2018, we incorporated in-app subscription capabilities and can now accept payment in whatever way is easiest for customers.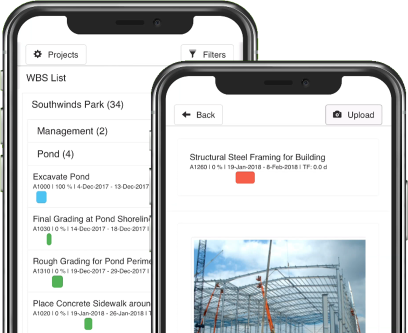 I'm a pretty efficient, speedy P6 user. But now I use SiteWalker to input status. Why? It's faster. Seriously. It's easier. Way easier. I love showing it off to foremen in the field. They get it. They are relieved to see it so simple. No more searching thru a PDF. Marking it up, scanning it in and faxing emailing it off.  What's this mean to HITO? It's really a game changer for us. We do some remote work, but this adds a new dimension to the information we can get, and empowers more people on site to contribute directly. It allows us to take on more projects, to work more efficiently, and provide better service. The next stage is here…